A Supergay friend has asked for help spreading the word about a benefit for a worthy cause, and because I'm a giver, I'm going to do just that.

This Friday at
(PROOF)
Martini Lounge there is a benefit for Detroit's
Free Legal Aid Clinic
. It's only a $5 cover and all door proceeds to to charity. How delightful!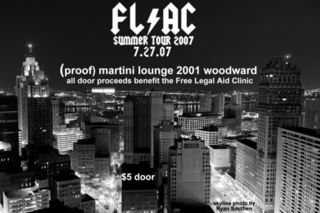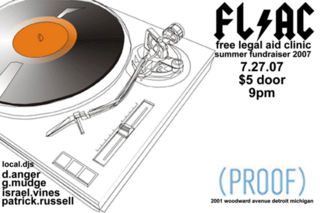 Now you may ask yourself how this falls under the auspices of this website, and at first glance it's a bit of a stretch. I mean look at that graphic, it screams heterosexual male. HOWEVER, this event has several components that I'm happy to get behind:
Potentially attended by cute young professional and law student types

Supports a good charitable cause, the Free Legal Aid Clinic, and you never know when you will become indigent and need free legal aid!


Supports (Proof), a neighborhood martini bar that – despite a few questionable aesthetic elements – is run by a couple of great guys and has a crazy long martini menu. It was also the home to the

Guerrilla Queer Bar in June

and they were gracious and appreciative hosts. And they have a parenthetical name.
So if you are looking for a nice segue into the weekend, stop by for a cocktail and to support a good cause. It's the courtesy reach-around that keeps on giving.