How embarrassing to have not posted in two weeks! But what a two weeks it's been. Momentarily I will do another Supergay Road Trip blog entry. But I just wanted to do a little chest-thumping, or I guess on this site it might more appropriately be called 'Supergay Auto-Fellatio."
So, you know, when I'm not blogging about the good times and the great taste of gay Detroit, I sometimes work for money. One little project was an article I was thrilled to do for the online Detroit development newsletter Model D a few months ago.
Well they hit their 100th issue two weeks ago and as part of that they named their top 20 favorite features, and yours truly was one of them (you're goddam right it was).
Click here
to see the feature "A Few of Our Favorite Things."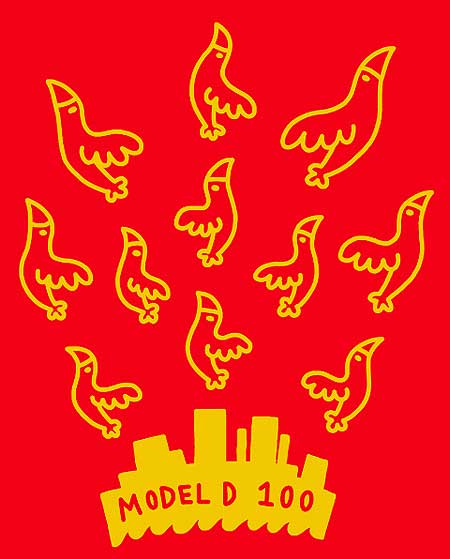 Model D loves Supergay, and Supergay loves Model D, even though they made some editorial changes to my feature that killed a couple jokes. But you know, I guess they have to have standards.
By the way, watch for Supergay making a very special guest appearance on Model D again very soon!