Last February or so a friend told me about Sass. She had never been to it, but heard of it through friends and passed the info to me when I was looking for gay things to do in Detroit. Sass is queer dance party that caters to a young-ish hipster crowd, and you can read details on their
MySpace page
.

I thought about checking it out, but I would have had to go by myself since I hadn't met many gay friends in the city yet, and I figured I was outside the targeted demographic a bit anyway. I'd pay attention to the event schedule, think about going, but then get distracted by something shiny and forget about it.

So I finally have friends who will go to Sass, which is now held at the Buzz Bar, and I went to meet up with them there last night.

What a revelation that was.

I cannot tell you the last time I was in such a happy, positive, hip, fun and energetic gay (fine … queer) club atmosphere. Actually yes I can. It was summer 1988 on Thursday nights at Todd's, (the old new wave/punk club at 7 Mile & Van Dyke. I've been around). It was a great mix of gay boys, some straight boys, and a bunch of straight girls. It was mostly 20's, but I was mercifully NOT the oldest person there.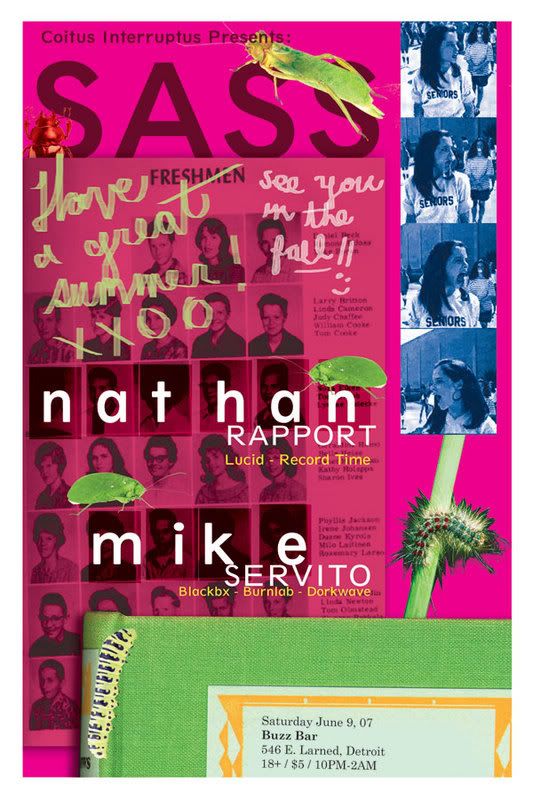 The music was great! Now, I am dating myself when I say you could have rifled through my vinyl collection from high school and it would have been pretty much the same music as they played here. But for a group of young hipsters, my gay new wave high school music is now a fun, non-mainstream dance throwback. How fun?
So I danced a little, but mostly I watched, and it just made my bitter, jaded heart melt to see a gay scene so vibrant and edgy and friendly in the city of Detroit. And wouldn't you know it, Sass is undergoing a change. The guys who make Sass happen are moving away to bigger and better things (as I believe every young person should, at least for a while), so Sass will no longer be a monthly. Maybe three or four times a year, that's the word.
But you know how these things go.
As a friend asked, "Is this your first and last Sass?"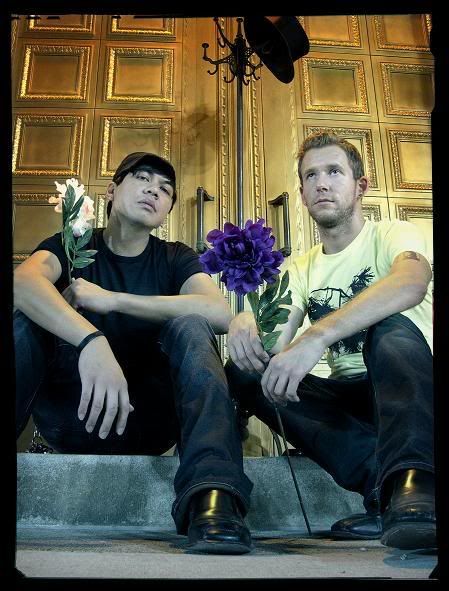 The responsible parties.
I think Michelle Pfeiffer in Grease 2 said it best ... "Oh it all seems so unfair, just when I found you I lost you!"
But keeping things in perspective, for a while last night I was overjoyed to see the kind of gay scene this city so desperately needs to have. As the last song played, a dance remix of "Forever Young" (the song playing on their MySpace page and, oddly, on my current vinyl playlist), I watched everyone out there dancing with huge smiles, hugging and laughing. This song from my high school playlist and their Napoleon Dynamite soundtrack cast a gorgeous sentimental glow over a fleeting moment in Detroit that brings everything good and gay together.